Ah yes! It's close, I guess! I forgot about that wig. But I would like to see some styles in The Cutting Crew as well, to make it easier available, and in more colours. I would love to have it in sand brown, for example.
That being said... is anyone selling?

I absolutely love the loc style from Hogwarts Mystery, but I can't find a proper image of it... I would love, love, love to see something like that. Maybe someone more clever than me knows how to find it?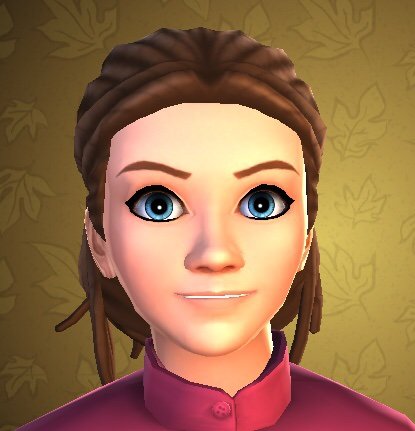 This is the Hogwarts Mystery style, but only from the front. Can't find it from the side, sadly. It's a nice, voluminous, loose knot.
What would be really amazing for me would be my own do - locs in the back, loose in the front. Ponytail, pigtails, braids, loose knot... Color extensions! So much options, that's why I love locs.