Contest Corner


Anyone may enter any contest!
There is no thread membership required
to enter the contests.
All are welcome!

Contest Entries- Key: (in white) Click Spoiler below to see.
Spoiler
[color=#008000]Contest runs through
Sunday Night
. Entries may be adjusted or accepted anytime before the current host judges the contest.
AVATAR CONTEST
Click Spoiler to read the contest rules!
Spoiler
Your Current Host is: Kiwi Cannoli
Wearing: Brown, Orange, Sand Brown and Mocha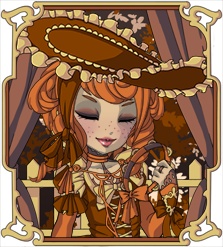 Item/Theme: Fall colors
Contest description: Make a avi using fall colors! Browns, yellows and orange. you can use other colors but not too much
Prize(s):
(Only 1 Prize is required)
1st place: 1

2nd place: 10000

3rd place: 5000


.........................................

Contest Entries
1.........................................2
3.........................................4
5.........................................6