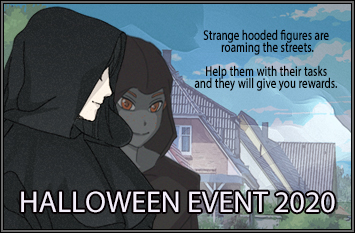 Hello everyone!
Strange figures are roaming the streets! What could they possibly want? Go to the streets and talk to them. Help them with their tasks and you will be rewarded!
Kingdom Of Knuffel's Halloween Event 2020 starts October 16th midnight server time and runs till October 31st.
Each day a new task becomes available. If you find a task too difficult to complete, you can skip the task and continue with the next task on the next day.
With the exception of one-of-a-kind find items al items in this event are trade-able, so other users can also help you out! You can see how many of each item you have in the Material section of your wardrobe, listed under "usable".
To access the Streets, click on the Event icon on the right side of the page, or go directly here: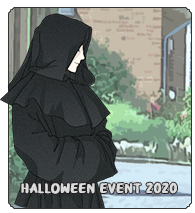 Have fun!