Offering:
Valentine Garment
Valentine 2011 Skin
Demon Tail
Demon Horn
I'll throw in an Elegant Yukata if I REALLY like it.
I'm looking for someone to make a Wild Knuffel similar to the one I tried to make. This is my OC, Shadow.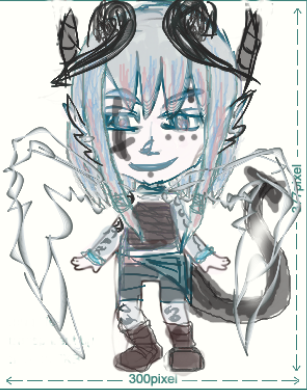 He's half dragon/half demon and has dragon wings, ears, tail and horns similar to in the image.
His hair and eyes are silver and his hair can have blue highlights.
Those markings on his arms and legs are supposed to be runes or tattoos, I dunno. They're optional.
He's wearing all black. Several belts make up his shirt. His shoes have buckles.
If you need more references, please let me know.
I'm also looking for art of my avatar.